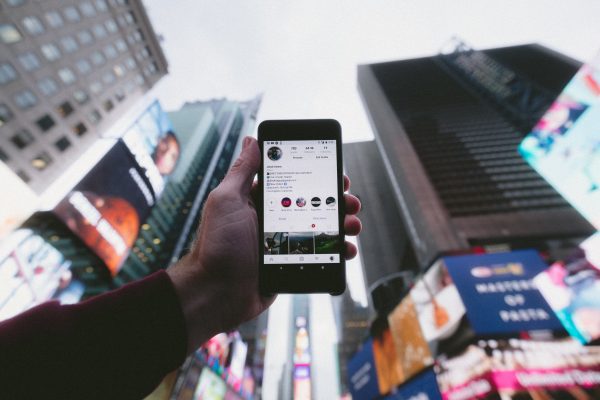 / 4 Marketing Tips to Employ When You Start a Business 4 Marketing Tips to Employ When You Start a Business posted on 21 June, 2019
When it comes to launching a business, it can be easy for marketing to slip down the agenda. However, in a business' early days it is essential to spread the word and get people to think about your brand in a positive way.
So, with that in mind, here are four marketing tips to help you get your business off to the best start.
*In order for me to support my blogging activities, I may receive monetary compensation or other types of remuneration for my endorsement, recommendation, testimonial and/or link to any products or services from this blog. Please read my disclosure here.
* Run your business the right way
It can be difficult to stand out in an increasingly competitive business environment, so you have to find ways of doing things differently. While you need your product or service to walk the walk, you also need to ensure that your business is run in the right way, because this can act as the ultimate marketing tool. Doing things such as prioritising recycling ( 50% of most companies' waste is paper , for example) will position you as a business that people want to be associated with.
In fact, research suggests that consumers 'prefer to buy' from companies with a reputation for being eco-friendly . Get on social media
Social media has two huge benefits for young companies: it is generally free, and it gives you the opportunity to reach millions of people with the click of a button. The difficulty lies in getting people to engage with your content and accruing large numbers of followers, but this can be done. By posting content regularly that is high in quality and appeals directly to your target audience, and by tagging accounts that you believe will want to share your posts (and subsequently enhance your brand's reputation), you can build a substantial following quickly. Utilise email
It sounds obvious, but the power of email cannot be overstated. However, it's important not to become a spammer – you don't want people to associate your emails with the junk folder.
It's worth investing in a strong email database that will give you access to people that can help your business to grow. Once you have the email database to hand, make sure that you end up sending them content that they will consider valuable, and include a 'call to action' that will encourage them to make a purchase or to make further enquiries.
Look and act professionally
Most people think of marketing as emails, text messages, social media posts and letters. And, while these are of course forms of marketing, you need to remember that absolutely every association people have with your business will leave an impression on them. Imagine, for example, that a potential customer sees a van emblazoned with your company's logo driving at 80mph in a 30mph zone: such a scenario would not leave a very good impression.
You need to ensure that your business is professional from top to bottom. Keep your office spaces neat and tidy, turn up to meetings with clients and consumers on time, and also present yourself well at networking events.
This means dressing appropriately, drinking alcohol only in moderation, and leaving a positive impression. Also, be sure that after you've made that good impression, you have a business card to hand so any business-related conversation can continue at a later date.
Did you know that 72% of people say they judge a business based on the quality of its business cards? When it comes to representing your business in the most professional manner, you need a mixture of quality and quantity. More from my site.